5 Cyber Tips for Your Startup Plan

Many of our early stage start up clients were straggling to plan their cybersecurity program and budget, they didn't know what to expect and how to build it correctly.
Based on our vast experience of working with startups (and enterprises) we came up with this list of tips for every phase of your startup life cycle.
We are always available to further assist, use the link below to book a free consultation with our team.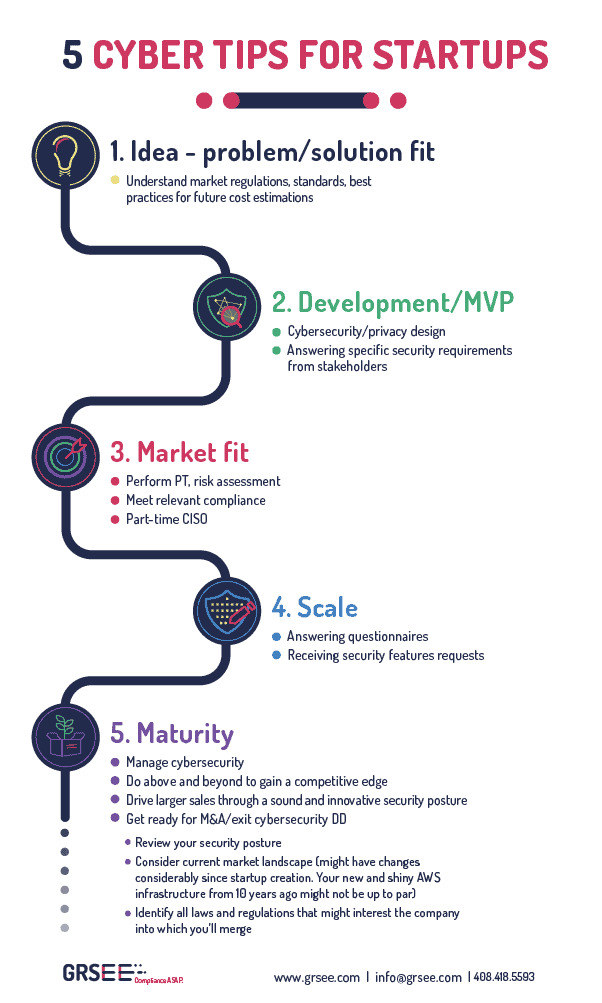 For any extra assistance, you are welcome to book a free consultation call with our team. We will be happy to help.

Its always better to talk, Lets talk!
Pick Time